Future Use of the Green Dot Trademark in France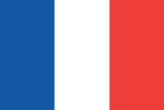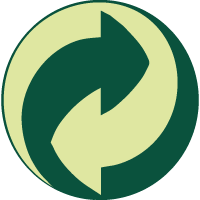 Regarding the current, sometimes confusing information on the consequences of 
using the Green Dot Trademark in France
 

after April 1, 2021, we would like to share the following information:
The French government has published a Decree on December 24, 2020, which came into effect on January 1, 2021: "Order relating to signs and markings that may cause confusion about the rule of sorting or bringing waste from the product" (Translation from official homepage of the Ministry)
Even though the Green Dot trademark is not explicitly mentioned, we assume that it is included in the group of such symbols.No justification or proof is given as to why the Green Dot – which has been used in France since 1992 and even was obligatory until 2017 – should now be misleading consumers.
The decree states that:

As of April 1, 2021, use of "misleading symbols" on packaging in France is subject to a"malus" of 100 % of the fees to be paid to the CITEO packaging recovery organization. However, it isnot forbidden to continue the use of such symbols!
Exemptions exist for packaging produced/imported before this date – they can be distributed/sold untilSeptember 30, 2022.
Exemptions also exist for packaging which is sold both in France and in Spain and/or Cyprus in the same design.As Spain and Cyprus both require the Green Dot on packaging, there is an exemption from penalty until 31 December 2021 for the manufacture or import of such packaging plus a 12-month stock clearance period for any such packaging manufactured before 1 January 2022, lasting until 31.12.2022.
PRO Europe and its members strongly protest this unilateral action on behalf of the French government, which in our view isnot compatible with the principle of the free movement of goods on the internal EU market. We are taking action in the direction of the French government, and also have raised ourobjections with the EU Commission. 
If your company is affected by the French directive, and if you would like to support our action to stop this unilateral measure,please contact us at ursula.denison@pro-e.org.