Organisation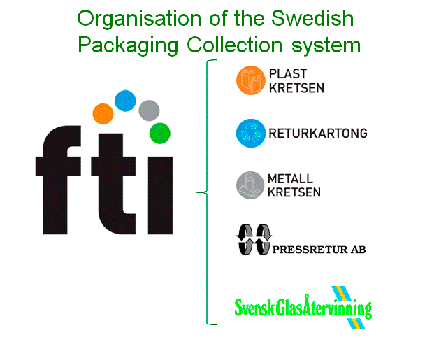 Five material waste management companies organise collection and recycling/recovery of waste packaging. Collection is carried out under contract with privat and municipal organisations and companies, that compete for acquiring the right to collect. Recycling is carried out by contracted recycling units or by selling collected materials on the market.
All five companies own FTI (Förpacknings- och Tidningsinsamlingen AB), which collects packaging fees for three of the owners.
FTI does not handle deposit schemes for reuse and recycling of beverage packaging. Those are handled by the company Returpack.